Conveyor Aggregate Delivery (CAD)

Sidewalk backfill
Slab sub-grade material placement —numerous plumbing & electrical penetrations
Retaining wall backfill
Building backfill
Place utility bedding
Screen on-site material to create and place pipe bedding
Call now for Aggregate Delivery on your job.
Landscape Material Placement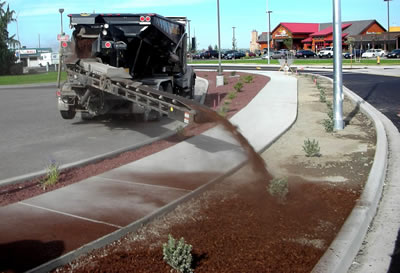 Throwing topsoil, bark or decorative rock over slopes
Screen rocky soil in order to create and place topsoil
Place topsoil around houses
Place bark, decorative rock or topsoil in planters
Throw dirt over walls and on slopes
Call now for Landscape Material Placement on your job.
Subgrade Fine Grading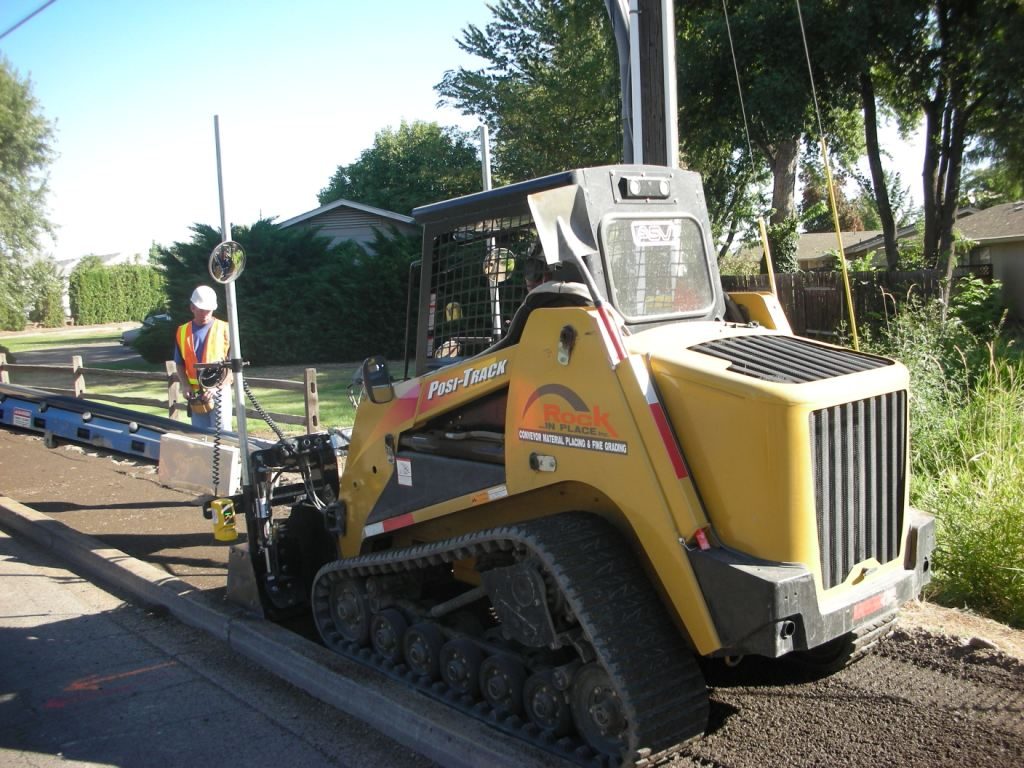 Fine grade building slabs
Fine grade sidewalks
Fine grade sloping sidewalks and slabs
Increase production
Increase accuracy
Save concrete — save money and increase profits
Call now for Subgrade Fine Grading on your job.